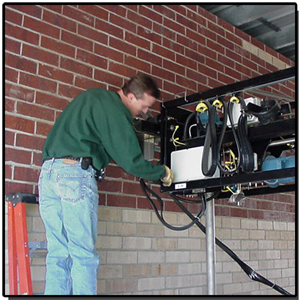 Tunnel – Soft touch
Portwest Knows Express Wash Tunnel Systems.
Express Tunnel Concept
Eliminate costly manual labor by having the car wash operate automatically. From wash transaction to wash process, everything is automated.
Labor is only needed to guide customers onto the conveyor and assist if a problem occurs during the wash process.
MacNeil's expert engineering provides you with the most reliable, safe, fast and quiet express tunnel in the industry. Whether you're upgrading an existing site or starting from the ground up, MacNeil express tunnels deliver higher, faster returns on your investment and a lower cost of ownership.